Today marks the one year anniversary of my position being eliminated from Thomas Nelson, and the end of an almost sever year run with a great company. After I was let go, I almost immediately began marking time in milestones – the first sales conference I missed, the first time I didn't go to this type of meeting, etc. I would actually call my old number to see if it was still active, and mourned the day it came back as "invalid".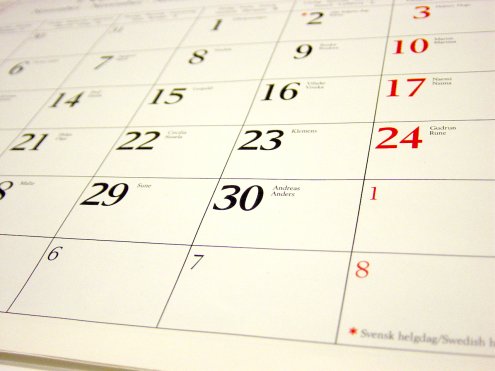 I guess this was one of the ways I coped with the shock and the disruption to my routine. I would go to Christian bookstores and look at the product I helped place on the shelves. I followed ministries closely to see the custom product I had created for them. I would keep in touch with as many people as I could. It was my way of validating myself during a very trying time.
A lot of this was thrown back at me as I went to my first NRB last week since not being at Nelson. Seeing former co-workers and clients in my new role was awkward and difficult, but I was proud to represent my new employer well. I even got a compliment on that from my former boss at Nelson (the one that let me go). That felt good.
So, today puts the proverbial nail in the coffin. It's the last of the firsts. Maybe now I can truly move on, as I no longer have milestones to measure. I guess we'll see.
Is there anything you've been hanging on to for a little too long?